An Iranian hero's last days?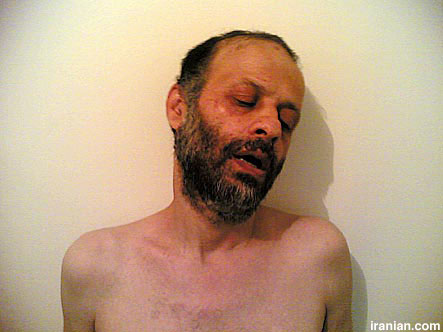 This is the latest photo of jailed, hunger-striking Iranian journalist and hero Akbar Ganji-now on his 51st day of his hunger strike. Is the unthinkable happening? Where's the world's conscience? How can we shake it awake?
The moon in one moonlit night will enter my dream
take me out of this jail
like a bat with itself
take me to the all black night
until the light of dawn, the martyrs of our town
will yell and shout, with the lanterns of their blood
in all the streets, In all the squares
O uncle Yadegar [memory], you who bare an old grudge
you are drunk or you're sober? you are asleep or you're awake?
we are drunk and we are sober, O martyrs of our town
we are asleep and we are awake, O martyrs of our town
at last, in one of these nights
the moon will come out
behind that tall mountain, over that valley
will pass over this square, all smile and laughter
in one moonlit night, the moon will come out.
[Lines of a modern poem in Persian folk language by Ahmad Shamlou. From
Free Ganji weblog
]